Very Important Painter (VIP) Membership Pass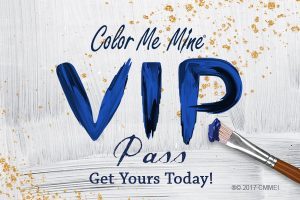 PRICE: $75+ tax per pass
BENEFITS:
-PAY NO STUDIO FEES FOR A YEAR!
-TAKE 10% OFF ALL POTTERY!
---
Benefits start on the day the pass is redeemed for first use and ends on the same day the following calendar year. Entitles pass holder to 1 (ONE) year of free studio fees plus 10% off all pottery. VIP passes are non-transferable and are valid at Freehold Raceway Mall location only. Expires one (1) year from redeem date. Discounts can not be combined with any other specials or coupons.
BUY YOURS HERE: